Healthy and Sustainable Ingredients From Upcycled Crop Leftovers
At Comet Bio, we have a bold vision for the future of food. We envision a farm's entire harvest utilized to make high-quality products. We've assembled a world class team and developed an innovative process to upcycle crop leftovers into healthy and sustainable products.
We reclaim and purify lost nutrients making them readily available for use in supplements, food and beverages. With our patented technology, we can create products that are not only sustainable, but also unique. Our Arrabina™ Arabinoxylan Plant Fiber Extract has superior tolerability and functionality within the prebiotic market.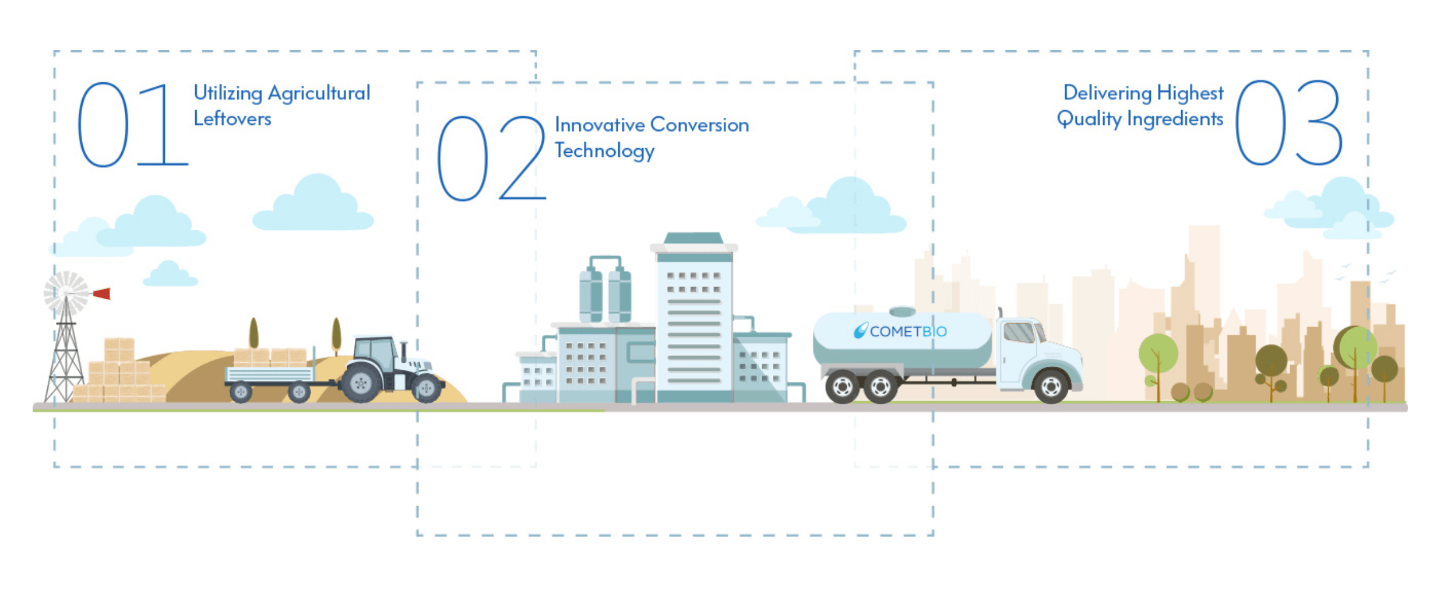 1
01. Utilizing Whole Harvests
Comet Bio's process closes the loop on the food system by providing farmers the opportunity to utilize their whole harvest, improving the economics of food and beverage producers and the stewardship of farming.
2
02. Innovative Extraction Technology
Our proprietary extraction technology unlocks nutrition from food system waste. We upcycle crop leftovers into functional and healthy products.
3
03. Delivering Highest Quality Products
Comet Bio's products including ArrabinaTM Arabinoxylan prebiotic dietary fiber and SweeterraTM sweeteners are a highly functional addition to supplements, foods and beverages.
Subscribe to Our Newsletter
By submitting this form, you are consenting to receive marketing emails from: Comet, 700 Collip Circle Suite 209, London, ON, N6G 4C4, CA. You can revoke your consent to receive emails at any time by using the SafeUnsubscribe® link, found at the bottom of every email. Emails are serviced by Constant Contact.